If you're like many small business owners, you probably don't even read all the bank's disclosures, let alone understand them. The learning curve can be enormous and banks are infamous for fulfilling their legal obligations by handing out large

information packets filled with financial jargon.
Although we recommend always reading your paperwork thoroughly and completely, the truth is that if your credit applications or payment processing requests have been repeatedly rejected, the real reason may not be clearly stated in black and white. To help you better understand what banks are really looking at when evaluating your business for potential risk, here is a summary of a few of the official recommendations given to banks by the FDIC1.
The FDIC maintains a list of industries that it considers to have stronger-than-average ties to fraudulent activities. Even if your business is legitimate, falling into one of these categories can automatically be a negative strike against you:
◦     Ammunition Sales
◦     Cable Box De-scramblers
◦     Coin Dealers
◦     Credit Card Schemes
◦     Credit Repair Services
◦     Dating Services
◦     Debt Consolidation Scams
◦     Drug Paraphernalia
◦     Escort Services
◦     Fireworks Sales
◦     Get Rich Products
◦     Government Grants
◦     Home-Based Charities
◦     Life-Time Memberships
◦     Lottery Sales
◦     Mailing Lists/Personal Info
◦     Money Transfer Networks
◦     Online Gambling
◦     PayDay Loans
◦     Pharmaceutical Sales
◦     Ponzi Schemes
◦     Pornography
◦     Pyramid-Type Sales
◦     Racist Materials
◦     Surveillance Equipment
◦     Telemarketing
◦     Tobacco Sales
◦     Travel Clubs
◦     Life-Time Guarantees1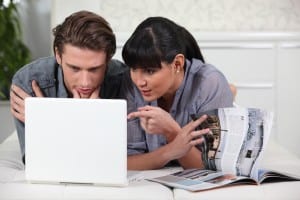 The FDIC encourages banks to check your BBB rating, if available, and to check blogs dedicated to gathering information about scams and customer complaints. If you have a less-than-stellar online reputation, it could cost you your loan or merchant services.
When customers dispute credit card charges with the result of the charge being reversed in their favor, the transaction is called a chargeback. Although they are most commonly associated with fraud or quality issues, they can be the result of technical problems as well, such as duplicate transactions, non-sufficient funds, or expired authorization information.
Regardless of the reason why the chargeback was initiated, each reversed transaction counts as a strike against you. According to MasterCard's Excessive Chargeback Program, you will be flagged as an "Excessive Chargeback Merchant" if your chargeback-to-transaction ratio (CTR) exceeds 1.00% two months in a row with at least 50 total chargebacks each month2. This designation will stick until you have two consecutive months with a CTR less than 1.00% — if your merchant account stays open that long. Visa requires its U.S. gateway services to report 100 or more chargebacks with a CTR higher than 1% the every month it occurs.
Although banks like to make money, you can also be flagged for being too lucrative of a customer! If the bank starts receiving an above-average amount of fee income from you (such as returned-item fees), it's a red flag that there's a problem.
If your website, advertising, and/or other web marketing materials are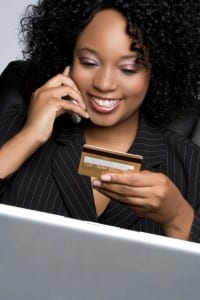 misleading, promise unlikely or inflated results, target minors, or uses unethical tactics of any kind, the credibility of your business will automatically be in jeopardy. Make sure you clearly above-board with your advertising.
Although it might seem like a good idea to re-sell your services to third-parties, this also can raise red flags about your business, since neither your bank nor your merchant service provider can know who the end-users actually are.
Shady Merchant Service Provider
The reputation of your merchant service provider can also affect your risk evaluation. If your credit card processor is known for splitting transactions among multiple institutions – or worse, has split your transactions among multiple institutions (an unethical practice known as "structuring transactions"), your business can fall under suspicion. Processing transactions through small, struggling banks can also raise red flags, since this can indicate fraud.

Only work with reputable credit card processors. Period.
The good news is that armed with this knowledge, you can help make the bank's processes work in your favor. By offering great products, excellent customer service, thorough fraud prevention, honest marketing, and by choosing your partners judiciously, you will be well on your way to obtaining the financial assistance you deserve.
1.Federal Deposit Insurance Corporation. "Managing Risks in Third-Party Payment Processor Relationships." https://www.fdic.gov/regulations/examinations/supervisory/insights/sisum11/managing.html
2. MasterCard. "Excessive Chargeback Program." https://www.mastercard.com/us/wce/PDF/SP_Excessive_Chargeback_Program.pdf
3.  Visa. Visa International Operating Regulations. "Merchant Chargeback Activity Monitoring – U.S. Region," p. 634