If you work in a brick-and-mortar store, you have a number of options for selling goods. If your credit card machine goes down (or your merchant account is shut down or suspended), you may lose customers by requiring cash and checks, but chances are, your business will continue to exist beyond the crisis.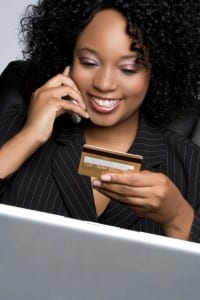 As an internet merchant, however, this is a luxury you will rarely have. You will never meet most of your customers, and few, if any, will ever pull out an envelope, buy a stamp, send you a check or money order, and wait 7-10 business days for their package to arrive. The days of the Sears & Roebuck catalog and the Wells Fargo wagon are over. In the 21st century, to exist as a remote business, you have to accept credit and debit cards.
This is why mitigating the risk of having your account shut down is imperative. This is not just a convenience, it is essential to your continued existence. Of course reducing chargebacks and trying your best to stay within your transaction limit are important ways of preventing such a disaster. But no such method is failproof.
That's why E-Commerce 4 IM and our merchant gateways offer several other features to help you safely and effectively manage your business with less risk and a more stable outlook on the future – even when surprises happen.
Have more than one account
The best way to mitigate the risk of having your account shut down (and with it, your business) is to have multiple accounts. This way, even if the worst happens, you won't go out of business. Not only can you continue to operate by rerouting the transactions through your other accounts, but since opening another account can be more difficult once you have had an account closed, having several accounts ready to take over in advance can be imperative.
It is also best to have these accounts at several different banks. If you have several merchant accounts at one bank and one is closed, the others may be in jeopardy as well. If, however, you spread your accounts among many banks, if one account is terminated, the others have a much greater chance of remaining intact.
Season your accounts
Merchant providers are always wary of fraud and two key indicators are high chargeback ratios and a sharp, sudden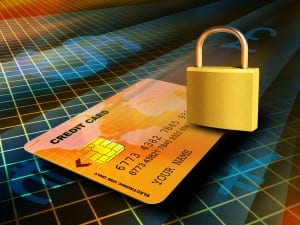 increase in the number of transactions that run through an account. Most accounts will even have limits on how many transactions you can process in a given period. If you go surpass the limits of what the provider is comfortable with in a new "unseasoned" account, you may find you no longer have a merchant account. However, if you "season" your account, by establishing a firm history as a good client, the provider is much more likely to forgive occasional transgressions.
Load balancing
Load balancing allows you automatically route your transactions among several merchant accounts so you can route a high-risk product to account with higher fees and low-risk products to an account with lower fees. You can also divide them according to price point or product type for convenience sake, while at the same time seasoning your various accounts.
If you're looking for a merchant account that can accommodate several accounts at several different banks and provides ways to easily and automatically load balance so you can season your accounts and minimize chargebacks, we have solutions for you.
Just give us a call at 1-800-570-1347 for more information.
We are happy to help provide your business with this solid foundation.