How We Work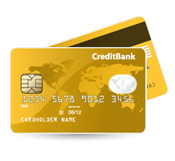 We know that finding a merchant service provider that's right for your business can be challenging. But that doesn't mean it should be. Our goal is to help internet merchants of all types – especially those who work in high-risk verticals – find a partner who can help their business thrive and to do so as quickly and as painlessly as possible.
This is why we do everything we can to streamline and simplify the process from the very first time you contact us. Here's a taste of what you can expect when you partner with us:
Fast Response Time
We know that payment processing is the foundation upon which your business is built, and because of this, time is of the essence. We respond to each inquiry we receive as promptly as possible – often within an hour or two – and always within 24 hours, so you can keep your business on track.
Simple Qualification Process
Unlike many companies, we don't require a small library of information about your business to get started. Our pre-qualification process consists of simple pre-app form to gather some basic information about your business. If necessary, we ask for easy easily-accessible documents such as bank statements, and prior processing.
Unique Shopping Experience

Once we have your information, we shop our extensive list of U.S. and international processors looking for the best fit for your business. We run no credit report and require no long applications. We simply get the best quotes from our processing partners and present you with the most competitive options. Along with making sure the payment processor – bank wants to do business with you.
Cooperative Decision Making
We walk you through your options and explain the pros and cons of each bank's offer to help you make the most informed decision possible. Once you've made your decision, we help you fill out the necessary paperwork and gather any supplementary documentation you need to submit your application to the bank – payment processor. Whether this is your first time or your hundredth, we use our expertise to answer your question and make sure the process is smooth.
Optimized Underwriting Process
Once you've finished your application, we submit it to the bank – payment processor for underwriting on your behalf. If there are questions or concerns on either side, we make sure they're answered, including working with you to make sure your website complies with all current regulations. In the end, helping you get a merchant account that helps your business in the long term.
Expert Gateway Integration
We help you integrate your payment gateway with your new payment process or recommended a new gateway that's compatible and can help your business grow. Our experience with an extensive number of software solutions allows us to help you choose the one that works best for you.
Thorough Testing Process
After everything is set, we make sure you have no surprises by testing the process and resolving any issues that arise before your customers encounter them. Your customers will thank you for choosing us at this step!
Loyal Customer Support
After you begin processing credit cards, you may be done, but we're not finished. We remain trusted and loyal partners, providing support and advice throughout your years as one of our happy customers. If you need help, we promise to be at the other end of the line. It's that simple.