Everyone enjoys having friendly neighbors. But according to a new study by Chargebacks 911, businesses in certain cities may have neighbors who are more interested in being friendly fraudsters.
This study revealed that high chargeback rates may not only be the result of poor business practices, but the interplay of business and location. Show Low, AZ, for example, has a city-wide chargeback rate of 2.2% – far above the 1.0% that can result in merchants being placed in an Excessive Chargeback Program and eventually even on the Terminated Merchant File (TMF or MATCH list). Other cities had similarly unusual rates, including:
Port Washington, NY – 1.7%
San Jose, CA – 1.5%
Astoria, NY – 1.5%
Miami, FL – 1.5%
Chicago, IL – 1.4%
Sherman Oaks, CA – 1.4%
Alhambra, CA – 1.3%
Houston, TX – 1.3%
Los Angeles, CA – 1.3%
North Hollywood, CA – 1.3%
Orlando, FL – 1.3%
Plainview, NY – 1.3%
Sarasota, FL – 1.3%
Whittier, CA – 1.3%
Woodland Hills, CA – 1.3%

The safest areas in which to do business? While you might suspect Podunk, USA with its lower GDP, lower education level, and relative absence of large enterprises would be more prone to generating income through fraud, trends show that illicit activity tends to cluster around large urban areas. In fact, some of the lowest areas of fraud (indicated by the absence of any city in the top 250) are in relatively rural and sometimes even historically poor areas of the country, including:
Arkansas
Iowa
Kansas
Maine
Mississippi
Montana
New Hampshire
North Dakota
South Dakota
Tennessee
Vermont
West Virginia
Wyoming
New Mexico
So what can you do if you live in or do business with clients a high-chargeback area?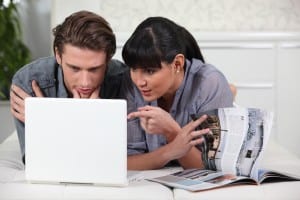 Provide exceptional customer service
One of the biggest deterrents to fraud is a live person who is available, responsive, and able to resolve conflict. While people in high-chargeback areas tend to call the credit card company first and may bypass your customer service, having good customer service can help reduce chargebacks significantly in most other areas and will help resolve conflict with many customers who are genuinely looking for a refund.
Describe merchandise exhaustively
A chargeback issued as "Merchandise Not As Described" is more difficult to substantiate if you have detailed product descriptions, clear photos from multiple angles, item statistics, and other pertinent information clearly displayed and thoroughly covered on your website. Make every effort to describe the item accurately and exhaustively.
Use delivery confirmation
One of the most common reasons for chargebacks is the claim that merchandise was ordered, but not received. Such chargebacks can be combated by shipping items with delivery confirmation or a tracking number, which can prove that the item was delivered to the address the customer provided.
Provide a generous and easily-accessible return policy
While your return policy may be of little consequence to fraudsters, making returns easier than chargebacks can help greatly deter honest customers who are simply looking to recoup their money, thus reducing these incidences overall. Return policies should make it as easy as possible for customers to return their items and offer alternatives, such as store credit or a partial refund, where a full refund is not possible. Make sure to post your policy in a conspicuous location on your website so it is easy for customers to find.

When you follow these best practices, not only will you reduce chargebacks from legitimate customers, but you also put yourself in a better position to effectively dispute chargebacks from fraudsters.
If you have questions about reducing chargebacks or are searching for a merchant service provider that specializes in helping businesses at higher risk for them, call us today at 1-800-570-1347. We would be happy to answer your questions and help position you for greater business success – even in chargeback-prone areas.