High Risk Merchant Account Services
A merchant account is a necessary part of doing business and enables the credit card processing you need to increase your ability to sell more product. Yet many business owners find applying for a merchant account to be very intimidating. Banks and merchant processors must assume some risks in order to provide a business with merchant processing capabilities. This causes a bank or other merchant processor providers to closely scrutinize your company with a goal of minimizing their risks.

Credit Rating
As with the general credit process, any business thinking of giving you credit will want to make sure they'll get repaid. No one will want to do business with a company that has a high likelihood of going bankrupt. Chargebacks also introduce financial risk for a bank.
For these reasons, many business types are turned down simply because banks consider them to be a "high risk". The reason for the high-risk designation can vary. For some, it's simply a matter of credit history. If a business owner has a poor credit rating on his or her individual credit report, then a bank might be reluctant to do business with them.
The personal credit history of the main account holder is viewed and evaluated, but if you have several people who could be listed as signers on the account, it's best to use those with the best credit ratings. Of course, in most cases, merchant processors require that signers on the account own at least some percentage of the business. If the business is registered as an LLC or Corporation, then the person should have a major title in the company such as Vice President or CFO.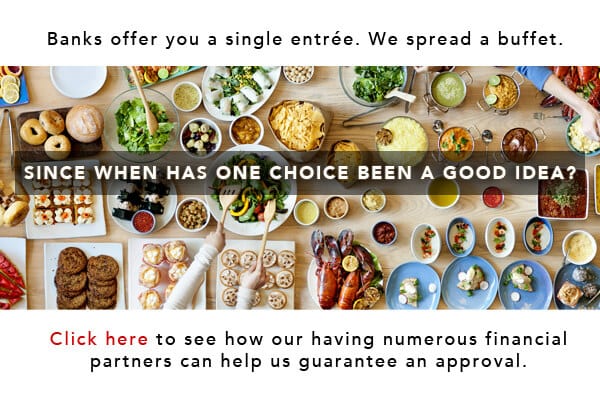 Prohibited Business Types
Today, you'll find that many merchant processors have a list of industries they refuse to service because of their high-risk nature. If your business category falls on that list, it can be difficult to find anyone who will take the risk and open a merchant account for you.
One of the larger categories is known as "Nutra Merchants" and this includes health and vitamin stores, beauty products and the wellness sector. Businesses on the "prohibited list" will usually first need private placement underwriting assistance from a financial entity that specializes in providing assistance with setting up high risk merchant accounts.
Other business types or categories that are usually considered prohibited include Adult book stores or entertainment clubs, check cashing, bars, movie theaters, used boat, car or motorcycle dealers and clubs that require online memberships like book clubs. Businesses like these typically get quite a few chargebacks and are at higher risk for bankruptcy.
A "prohibited category" or being labeled as a "high risk merchant" is often not based up on the product but more about how the product has been marketed by others in the past. The most prohibited product is in the "prohibited category" is Teeth Whitening, as you know this is a main stream product that is sold in every supermarket around the world. The reason why the product is prohibited is because of how it was sold in the past.
e-Commerce retailers are also on this list due to the high number of chargebacks typically associated with online retailers. This is especially true for those websites that sell big ticket items like computers, electronics, jewelry, flat-screen TV's and other luxury items.

Tax Liens
Companies that have an active tax lien will not be able to open a merchant account without first resolving the tax lien situation. When this shows up on a credit report, it immediately stops the process. This includes personal as well as business tax liens.
Tips to Getting Accepted
If you've been declined by several banks for a merchant account, then don't take it personally. Instead, try to prepare better before going in to speak to a bank officer about opening a merchant account. Be sure to have some signers on your accounts who have good credit ratings. If your company owes past due bills, then try to get those caught up. Be up front with the merchant processor. Let them know if you've had problems in the past. Chances are, they will find out about it anyway.
For individuals as well as business owners, it's important to keep bills paid on time and provide good customer service. Your website should provide easy ways for customers to contact you if they have a problem. If a consumer has to flip through the pages of your website several times to find a phone number for your business, then this might be considered a red flag by a potential merchant account provider.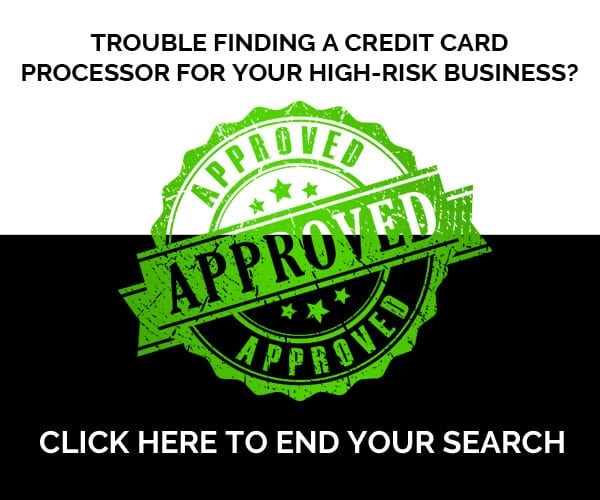 Successful businesses are up front about their prices, warranty and return procedures. They don't hide certain charges or make it hard for customers to return an item. Because there are so many businesses considered high-risk these days, many companies have been formed to address that situation. If you've had problems in the past getting a merchant account, then search for businesses who specialize in "High Risk Merchant Accounts".
When searching for merchant account providers who will work with high risk businesses, be sure to check their customer satisfaction ratings. Don't just settle for the first high risk merchant account provider you find. Make sure the company will stand by its promises and is interested in working with you long-term.

Contact

E-Commerce 4 LLC 
Call 800-570-1347  today!
Read what our clients have to say